Foster the power of tranquility, peace and rebirth with this spiritual triple power Mala. We created this mala with rebirth and awakening in mind. This is the perfect combo for anyone who is struggling to maintain a 5 dimensional mindset in the midst of this awakening world. Amazonite promotes grace and forgiveness while cleansing radiation or electromagnetic smog. Aquamarine aids in higher communication and detoxifies your mindset from toxic situations. Rhodonite is a soft motherly crystal that gives you self-confidence, easing panic attacks and allowing for transformation and rebirth. We added the fourth crystal of Rose Quartz as the pendant point that incorporates all the stones together in love, forgiveness, harmony and higher heart chakra use. Wearing this mala will help you birth yourself into the highest vibration!
Extra Energy Boost: This Mala is adorned with a double terminated hexagonal Rose Quartz point pendant and a Lily Rose brand white gold vermeil lotus charm. The Rose Quartz point pendant adds an extra vibrational boost, amplifying the healing properties of the gemstone. Note: Our Limited Edition Malas are only around for a short time.
--
Amazonite Healing Properties: Energetic Filter, Cleanses Electromagnetic Smog, Brings Balancing Energy, Promotes Hope and Grace, Protection from Negative Influences, Energizes the Heart Chakra, Brings Order to Chaos, Promotes Self Love, Brings Clarity of Mind

Aquamarine Healing Properties: Calm Relaxation, Clears Communication Issues, Promotes Hormonal Balance and Regulates Rhythms in our Body, Detoxifies, Reduces Inflammation and Pain, Aids in Access of the Akashic Record, Enhances Insight and Intuition, Transmutes Negative Energy
Rhodonite Healing Properties: Stabilizes Emotions, Eases Panic Attacks, Transforms Emotional Foundation, Calms Impatience, Release of Fear and Past Traumas
Rose Quartz Healing Properties: Fosters Love, Increases Forgiveness, Clears Anger and Jealousy, Eases Tension in the Heart, Aids in Empathy and Self Love 
| | |
| --- | --- |
| Origin of Stone | Brazil, Australia, South Africa |
| Bead Size | 8mm |
| Bead Finish | Polished Round |
| Necklace Length | 44" with 1.5" Pendant |
This Mala is an original design, handcrafted by our artisans using genuine high quality semi-precious gemstones. Our stones are 100% genuine and of the finest quality. Malas can be worn as a necklace, wrapped multiple times around the wrist as a healing bracelet, or held during meditation or yoga.
Gemstones may vary. Necklace style and chain length are customizable. Want shipping/packaging info? Click here for more information.
Customer Reviews
peace
Shopping at lily rose is always fun. The quality of the product is assured. The moment I received my order it was pure bliss. I could feel the energy right away. The moment I wore the mala it has given me a sense of peace which I was longing. It's been over a week and I am wearing the mala every day and trust me I feel my heart is filled with unconditional love and I feel lighter. Great buy to shower love on yourself.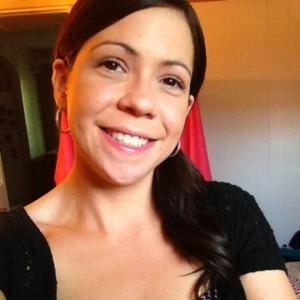 TS
10/16/2021
Tiffany S.

United States
Love it
I love the quality of the crystals And the vibration i get while wearing it and using it to meditate. I even came back and bought more items after receiving this Mala.
08/22/2021
Haylé R.

United States
Stunning
I didn't even want this mala but I was drawn to it. The first time I wore it the sunset that day matched every bead to a T. I knew I made the right choice. The beads bring me the same peace, power, and connection I felt that day. I think it always will.
12/03/2020
Kayla

United States
Beautiful
This was the first mala I purchased from Lily Rose. It has been ever so helpful in my meditations and general every day good vibing. The customer service, care, and quality of Lily Rose products have made me a repeat customer and I'm so stoked to see what epic things they do next
08/31/2020
Ashante F.

Canada
I Will Be Back
I am in LOVE with my malas! This is the first time that I have purchased them, and I was very intentional about where I bought them from. I couldn't be happier with my purchase from Lily Rose. I will definitely be buying more!
choosing a selection results in a full page refresh