The Limited Edition Elizabeth April Channeled Bracelets are here! These beautiful bracelets were created to help you expand and shift to your highest vibration. This project was in the works for OVER A YEAR! We wanted everything to be perfect. The specific beads in each of these bracelets are the highest AA grade beads we could find, chosen from a variety of places worldwide. We provide 6 epic species bracelets, all channeled by EA, as well as one limited EA Awaken Bracelet! Want to take the quiz to find out what species of your cosmic family you resonate with? >
>>> Cosmic Family Bracelet Quiz by EA <<<<
The EA Channeled Anunnaki Species Bracelet! This combo of African Black Tourmaline and South African Tigers Eye beads is made for the ultimate protection while accessing ancient knowledge. Elizabeth April personally channeled this combo, everything down to the placement of the beads for proper energy alignment.  
Black Tourmaline is a very rare and special bead. It is very hard to make Tourmaline into a bead because of its rough structure, which is why this is the first ever Black Tourmaline bracelet in Lily Rose thus far! Black Tourmaline is so high vibrational that it will cleanse other crystals and serve as a guide through challenging times. It also blocks and transmutes negative energies including electromagnetic smog, EMF and 5G. Black Tourmaline was channeled into this bracelet because the Anunnaki are the knowledge keepers. This crystal brings emotional stability and rational thinking when embarking on intense spiritual journeys. Tigers Eye is the stone of courage and self-esteem, also bringing money and fortune into the equation! The Anunnaki have extreme leadership abilities and this crystal will help you transform your journey into the highest vibrational path through the utmost in self-confidence and abundance. Tigers Eye is the stone of making dreams come true through loving yourself and finding compassion for humanity!
Typical Dimension: 9th
Description:
In ancient history, the Anunnaki have been depicted many times. Often being mentioned as deities, Gods or "the giants". They also have good and bad within their species. The ones you would be connecting with are the high vibrational ones. They have a tremendous amount of knowledge and are often called the knowledge keepers. 
Anunnaki Human Hybrids typically have these characteristics:
-Typically Physically larger than other humans or family members 
-Extreme connection to ancient history 
-Wisdom beyond their human years
-Natural leadership abilities 
-Love and compassion for humanity 
-Thirst for more and more knowledge 
What the bracelet will help you with: 
-Connection to your cosmic family
-Unlocking your Annunaki DNA
-Accessing ancient & hidden knowledge 
-Becoming a leader & communicator 
-Making clear decisions
Black Tourmaline Healing Properties: Aids in Purification, Cleanses other Crystal Energies, Protects from Negative Energies, Helps with Anger & Anxieties, Increases Grounding and Security
Learn more about: Black Tourmaline crystal healing qualities!
Tiger's Eye Healing Properties: Promotes Emotional Balance, Increases Willpower, Confidence Booster, Aids in Decreasing Anxiety and Depression, Attracts Fortune, Helps with Organization, Increases Focus and Objectivity, Releases Fears
Learn more about: Tiger's Eye crystal healing qualities!
A note about sizing: This is a 10mm bead bracelet. We offer three built in sizes to choose from. The most widely used bracelet is 7.5" Standard Size and we offer 6.5" Extra Small as well as 8.5" Extra Large. We can also do a completely custom size! Simply measure your wrist, as tight or loose as you want it and send us an email or message with your exact size. There is no price difference for custom sizes!
Each bracelet's bead count will vary slightly with the wrist size changes. For example, we will remove or add certain beads to keep it in a natural flow. The photos shown in this listing are the standard size 7.5" bracelets.  
This stretch bracelet is an original design, channeled by Elizabeth April and handcrafted by us using 100% genuine high quality semi-precious gemstones in our Florida Studio. 

Gemstones may vary. Necklace style and chain length are customizable. Want shipping/packaging info? Click here for more information.
Customer Reviews
Write a Review
Ask a Question
06/12/2021
Terry S.

United States
05/11/2021
Lisa M.

Germany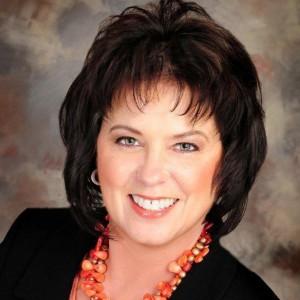 LK
02/02/2021
LynAnn K.

United States
choosing a selection results in a full page refresh