The Limited Edition Elizabeth April Channeled Bracelets are here! These beautiful bracelets were created to help you expand and shift to your highest vibration. This project was in the works for OVER A YEAR! We wanted everything to be perfect. The specific beads in each of these bracelets are the highest AA grade beads we could find, chosen from a variety of places worldwide. We provide 6 epic species bracelets, all channeled by EA, as well as one limited EA Awaken Bracelet! Want to take the quiz to find out what species of your cosmic family you resonate with? >

>>> Cosmic Family Bracelet Quiz by EA <<<<
The EA Channeled PLEIADIAN Species Bracelet! This combo of Chilean Lapis Lazuli and Siberian Amethyst are the perfect channeled pair to be included in the Pleiadian bracelet. 
Lapis Lazuli works on aligning the third eye and throat chakra. The third eye is home to our consciousness, regarding perception and intuition. By activating this chakra a person will sense a feeling of awareness to the world. Pleidian's often feel like the black sheep of the family and need to work on intense inner work to not feel drained by others regarding the broken universal system they are in need of repairing. Lapis also aids in communication through the throat chakra, allowing one to express properly with compassion, observation and reflection. Amethyst is the queen of the crystals, working on the crown chakra to bring overall balance to the entire system. Since Pleiadians feel like their mission is to help humanity wake up, Amethyst can attribute to higher levels of consciousness through peaceful meditation and higher levels of psychic manifestation. It is one of the most popular crystals in the world for how incredible it can help transmute physical, spiritual and emotional stress. 
Typical Dimension: 8th
Description:
Pleiadians are one of the most common species on planet Earth, for a reason. They have been one of the biggest influences and seed plants here. They have an incredibly high vibrational frequency and have the ability to feel deep amounts of compassion for all life. Its quite an honor to be considered a part of this species. 
Pleiadian Human Hybrids typically have these characteristics:
-Feel like the 'black sheep' in their family
-They don't understand social hierarchy
-Highly sensitive, intuitive and empathic
-Feel like they have a mission on Earth, to help humanity wake up and contribute to the collective consciousness ascension
-Interested in humanitarian efforts
-Love to share love – sometimes too much – trying to please everyone
-They can be very emotional, often resenting how easily they can tear up
-People subconsciously enjoy their presence because they give their energy easily to others
What the bracelet will help you with: 
-Connecting to your cosmic family
-Unlocking Pleiadian DNA
-Deep inner healing
-Connection to your mission 
-Allowing you to express and connect to your compassion
-Raising your vibration 
-Awakening your psychic abilities 
Lapis Lazuli Healing Properties: Promotes Inner Truth, Increases Inner Power, Protects from Psychic Attacks, Releases Stress, Brings Compassion, Stimulates Creativity, Assists with Speaking Truth, Bonds Relationships, Overcomes Depression, Boosts Immune System, Soothes Inflammation, Alleviates Insomnia, Brings Deep Relaxation
Amethyst's Healing Uses: Increases Spiritual Intuition, Provides Easier Meditational States, Stress and Anxiety Relief, Balances Emotions, Increases Relaxation, Helps Promote Sleep, Balances the Nervous System
A note about sizing: This is a 8mm bead bracelet. We offer three built in sizes to choose from. The most widely used bracelet is 7.5" Standard Size and we offer 6.5" Extra Small as well as 8.5" Extra Large. We can also do a completely custom size! Simply measure your wrist, as tight or loose as you want it and send us an email or message with your exact size. There is no price difference for custom sizes!
Each bracelet's bead count will vary slightly with the wrist size changes. For example, we will remove or add certain beads to keep it in a natural flow. The photos shown in this listing are the standard size 7.5" bracelets.  
This stretch bracelet is an original design, channeled by Elizabeth April and handcrafted by us using 100% genuine high quality semi-precious gemstones in our Florida Studio. 

Gemstones may vary. Necklace style and chain length are customizable. Want shipping/packaging info? Click here for more information.
Customer Reviews
Write a Review
Ask a Question
Pleiadian bracelet
Love it! Did need the smallest size.
12/29/2021
Lorraine K.

United States
Stellar jewelry & company
I am beyond thrilled with my purchase of EA's 8mm, channeled, Pleiadian stretch bracelet! Stunning and fits perfectly. I came to this site mostly interested in EA's collection which is phenomenal, but quickly was delighted as well with the creative and gorgeous Lily Rose offerings. So many things on my wish list now! I am so grateful that Lily Rose offers custom sizing on their stretch bracelets as I have a tiny wrist and don't want yet another too loose bracelet that catches on things and breaks. My order arrived promptly, beautifully wrapped with info cards on the stones/crystals and a free bonus gift to boot. The perfect gift to myself! Love how the site is so informative about the properties and spiritual aspects of each stone/crystal. So fun!
10/25/2021
Kiley D.

United States
Celebration That Exceeds Expectations
This is well-made beautiful bracelet! It is my celebration of knowing my origin and the intention to connect to all that entails. If you are on the fence about getting it, go for it. I don't wear jewelry and I love it. The shipping and presentation is first class. My only negative comment would be that the knot that is hidden inside the charm comes out of hiding regularly and I need to pull the elastic on the other side to hide it again. My wrist is 6.25" so I don't think the problem is size related (I got a size small).
06/08/2021
Rytas V.

United States
Beautiful Bracelet
My daughter loves it and the piece and colors are vibrant and resonate with her. Thank you!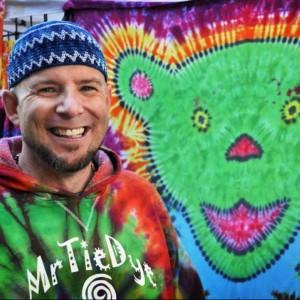 CM
05/28/2021
Carl M.

United States
05/25/2021
Miriam N.

Germany
Pleiadian Love
This one I was most anxious to put my hands on :D It is beautiful and I feel less anxious using it.
choosing a selection results in a full page refresh